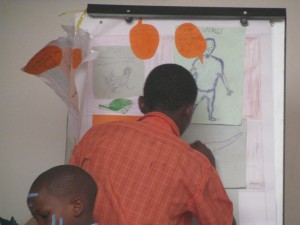 For those who have been keeping up to date on our projects we have now raised enough money to begin more of our outreach projects in Uganda.
This money will allow the children from the orphanage, street and safe house in Uganda to have the opportunity to have education and creative therapeutic activities around primates and other wildlife at the Ugandan Wildlife Education centre in Entebbe.
The trips over the next 6 months will consist of days at the sanctuaries and overnight camps at the centre.
Along with learning and joining in with creative activities the children are provided with good food and drinks throughout their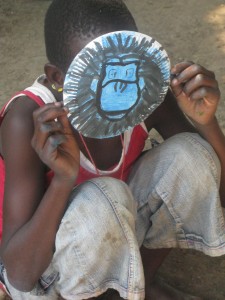 time at the centre. This can be an important part of their trip aswell, due to the lack of food that all the children experience.
The activities out in Uganda are being run by a team of local staff from the centre. These trips and ideas were supported in the past few volunteer trips that have occurred in 2009, 2010 and 2011. Our 2011 volunteers who were out in Uganda in July, helped to initiate some of these projects and used their skills and ideas to make them work.
Please keep updated for blogs that will be posted in the next week after the children have had their first visits.
With thanks to the local bars and pubs in the local area of Guildford, Surrey, England, that have contributed to some of the fundraising that we have been doing.